Sometimes you want more than just great appliances and amenities. Sometimes you want a reminder that there is more to life than just the other buildings surrounding our homes.
One of the easiest ways to achieve that is to get an apartment or condo in one of the many buildings that line the east and west shore of Manhattan, but also the western parts of Queens and Brooklyn. Here are ten of the best ones, in no particular order, you should consider looking at.
1. 200 Eleventh Avenue
One of the newest additions to the Chelsea skyline, 200 Eleventh Avenue is a luxurious building that fits right into the growing area. It is a 19-floor condominium that has a cast gunmetal terra-cotta base and stainless steel exterior. Further, it offers en-suite garages that allow residents to park themselves. And the best part is the view. Look out your window and you'll see some playing fields and the Hudson River.
2. 860 & 870 United Nations Plaza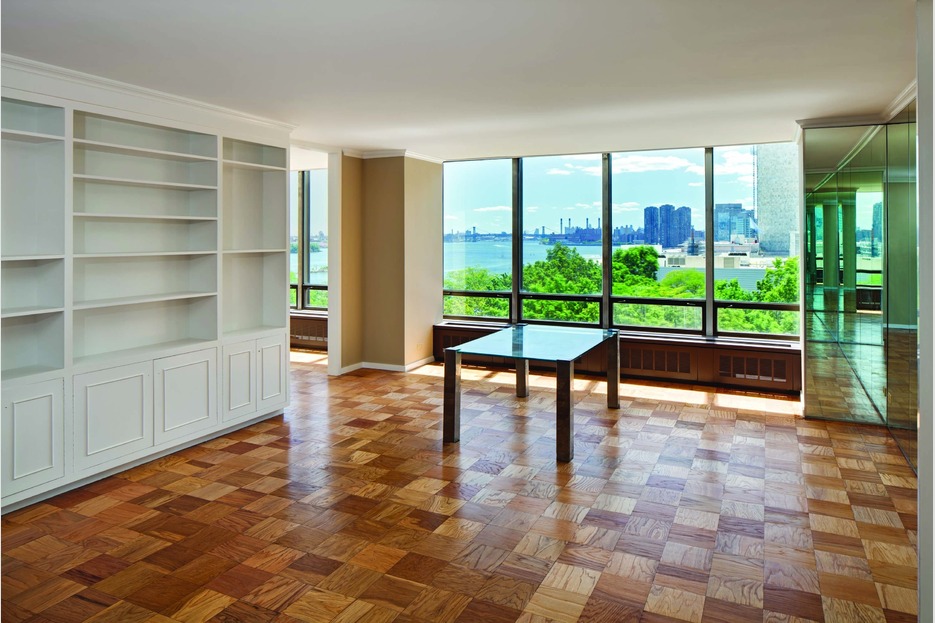 Moving to the opposite side of town are the twin residences, 860 & 870 United Nations Plaza that overlook the under-appreciated East River. The outside is bronze and glass, has floor to ceiling windows, and an impeccable entrance under a glass porte-cochere with 24-hour doormen. It's been zoned for 59 Beekman Hill International, a top public school on the east side. There is a fitness center as well as a separate Pilates room.
3. 4545 Center Blvd
Moving directly across the East River to the growing Long Island City is 4545 Center Blvd. What makes this building so special is that you are not only getting a beautiful river view, but you also get a view of the amazing Manhattan skyline. On top of the typical luxurious amenities, this building also has a landscaped terrace and garden, 2 tennis courts, and a beach volleyball court. When you're in Long Island City, there's just a little more space to have areas like that.
4. The Edge, South Tower
The next apartment on the list is The Edge in Williamsburg. Directly north of the Williamsburg Bridge, this building is probably the best in the entire neighborhood. Similar to 4545 Center Blvd, a resident will have views of the river and also the East Village, Lower East Side, and the skyline. Some of the unique amenities are a multi-lane pool as well as a full-sized basketball court. This building boasts of over 100 unique layouts, which allows for some customization of the amount of available room.
5. The Riverhouse
From Williamsburg, we head down to The Riverhouse in Battery Park City. This is a LEED Certified Gold building, which means it has passed a certain level of requirements put forth by the U.S. Green Building Council. One of the unique amenities that more luxury buildings surprisingly don't have is an in-unit washer and dryer on top of the laundry room. The building is comprised of both sales and rentals.
6. 10 Gracie Square
There are 42 "Good Buildings" in Manhattan. These are considered some of the best buildings in the city, as told by Tom Wolfe in a 1980s Esquire article. And 10 Gracie Square, between East River Drive and East End Avenue on 84th street is one of the two on our list considered "Good." More than that, it is considered one of the most sought after and difficult buildings to get into. When you think of elegance, this building is it. It has 15 floors and 43 apartments in it along with an attended elevator, driveway, garage, and basketball court.
7. The Heritage at Trump Place
On the opposite side of town of Gracie is The Heritage at Trump Place, positioned at the northern corner of Riverside Boulevard. It is a 41-story building with 170 apartments. There are views of both Riverside Park and the Hudson River. In the building, there is a private theatre and two swimming pools. There's also a sauna, steam room, health club, and a slew of spa services.
8. 1 Sutton Place South
This is the other "Good" building on our list located in East Midtown. It is situated between 56th and 57th Streets and looks over the East River. The building's façade is red brick except for the three stories of limestone. In total, there are 14-stories and 42 apartments. Despite how luxurious it is, it doesn't have some of the "typical" amenities such as a roof deck, garage, and health club. But there is a private garden overlooking the East River to make up for this.
9. 170 East End Ave
170 East End Avenue is only a few blocks from The Gracie, but has a totally different look and feel to it. It is a 19-story, 110 unit condominium building with a limestone-colored concrete that was built less than a decade ago. Some of the unique amenities include a computer area for preschoolers, video games and billiards, an interactive driving range, and a squash court. On top of that, some of the apartments have fireplaces inside.
10. The Visionaire
As we round out our list, we end back in Battery City Park with The Visionaire. This building is the only LEED Platinum Certified property in Manhattan. That means it's also probably one of the most, if not the most, environmentally friendly buildings in the city. There is a natural gas fireplace in the social lounge on the seventh floor. Further, there's the indoor swimming pool, gender specific steam rooms, and a fitness center. And if you got a Tesla for Christmas, the 24-hour valet parking offerings a charging station for electric vehicles.