Lets face it, Carrie Bradshaw, Seinfeld, all 6 of the Friends…heck even Olivia Benson were #blessed with their lofty apartments and sprawling NYC spaces. With New York City's rents on the rise and wages staying set, finding that purple two bedroom, rent-controlled Greenwich Village apartment on a chef's salary is probably not going to happen. So unless you have that TV paycheck coming in, most of us are facing a similar problem with our humble abodes. "Where do I put everything?"
In Manhattan, where a lot of money affords you a little space, we need to be more savvy in the stylings of our cozy coops. Follow these 5 tricks to gain the most space for a modest living:
1. DOUBLE UP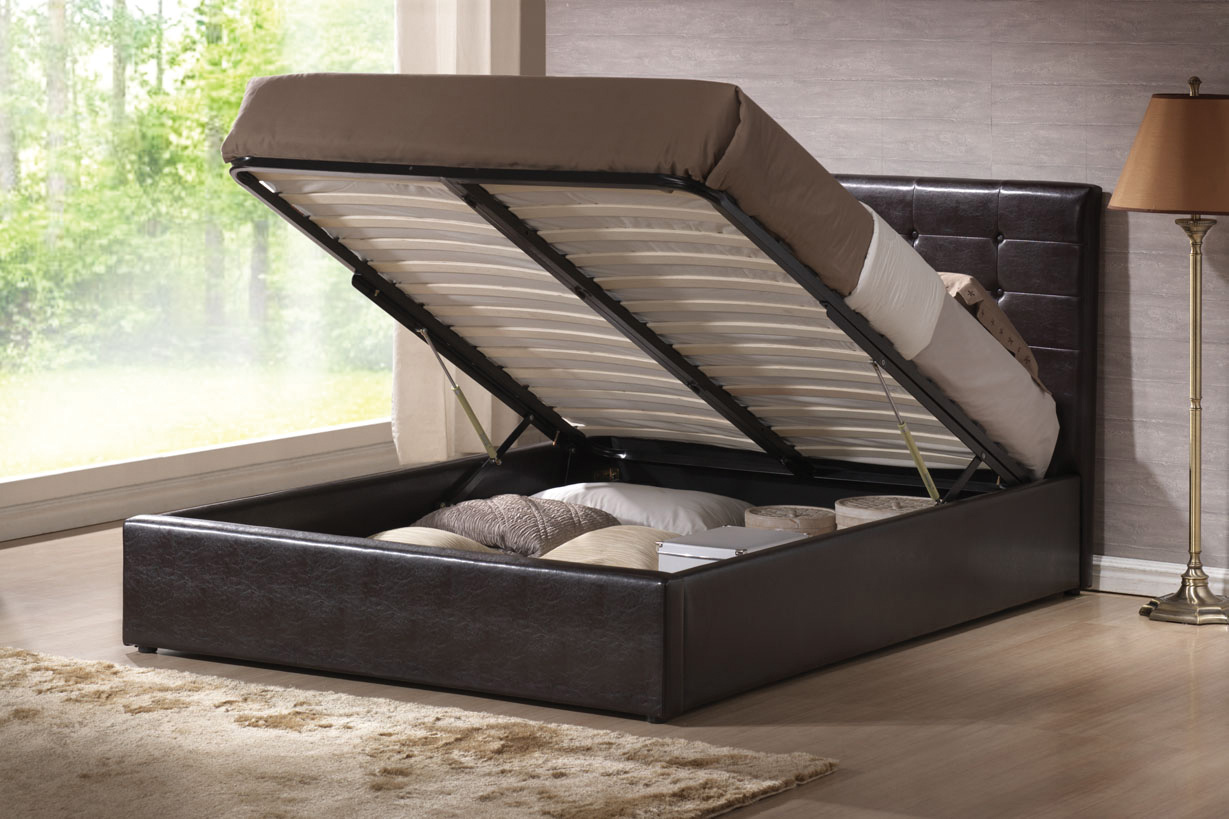 When size is the issue, finding proper storage without taking up too much space is necessary. Look for dual-purpose furniture when selecting your larger pieces. A lift-up bed is a new and innovative way to store the non-essentials and to make room for you to enjoy your space.
2. Mirror, Mirror
Adding mirrors to a small room is a great way to add square footage without doing any construction. Placing a large mirror in your room beside a window will help create the illusion of more space by allowing the wall to melt away and create a larger area. It also reflect the light throughout the room to brighten up the space.
3. Be Transparent
Furniture is already so bulky, both spatially and visually. Take away some of that visual bulk with glass or lucite furniture. The clear surfaces don't draw attention to the eye when walking into a room. It helps keep the room clean, airy, and bright. From chairs to tables, lucite furniture is the perfect mix of modern style and function.
4. Raise The Roof
You will find that a classic New York City apartment has 8 or 9 foot ceilings. Both low and flat ceiling can make a home feel cramped and uniform. A great way to add height without raising the roof is to add a coat of paint or print to your ceiling. Drawing attention to the roof visually stretches the room. Opt for a semi gloss off-white or light color to add an endless appeal to your rooms height.
5. Light It Up
Another trick that will help your "cozy" apartment feel larger is to opt for light-colored paint and decor choices. The colors around you affect you deeply. Dark colors absorb light and create a cavernous feeling. Stick to light or muted tones to help reflect light, and keep the space open and vibrant.