Congratulations! If you're reading this article, you've (hopefully) already made two important decisions in your NYC apartment search process; choosing buying over renting, and pursuing condos over co-ops. Now if you're still trying to make these choices or are unsure of the nuances, we highly recommend checking out these two Julep guides we've written; Buying vs. Renting Guide and Condos vs. Co-ops Guide.
For those of you who are set on buying a condo in NYC, this guide will tell you everything you need to know!
---
The Pre-Search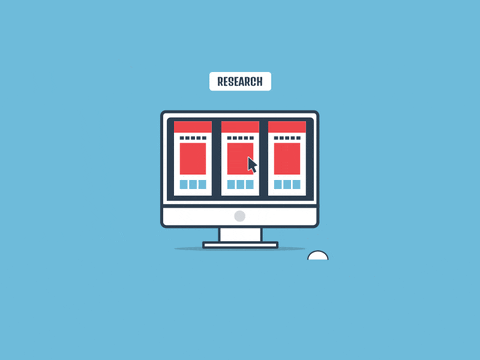 PC: GIPHY
Now, before you get carried away by that glamorous condo you saw online, there's several steps you need to take before diving into the apartment search.
Firstly, you're going to have to manage your savings and finances. Down payments are usually at least 20 percent, because putting less than 20 percent down usually makes you an unattractive choice for sellers. That means you'll have to put $200,000 down if you're looking to buy a $1,000,000 condo (and condos are roughly +25 percent more expensive than co-ops).
You should also decide the amount of monthly expenses you're comfortable with, and also understand all of the extra fees that come along with purchasing a condo (for example, the mansion tax is a one percent surcharge on sales of over $1 million in NYC).
Next, you should know your credit score and begin to fix it if needed. Unless you have a substantial amount of savings or inheritance, you'll need a loan to purchase your first condo in NYC. Your credit score will determine whether banks will lend to you, so keeping your score as high as possible is in your best interest. You can check your credit score once a year for free here!
With a high enough credit score, you should get a mortgage pre-approval from a lender. As a heads up, you'll most likely be required to submit tax returns, pay stubs, bank statements, etc. Since all sellers require pre-approval, getting it before your search will help you understand how much you can afford, which will help narrow your focus and save you time.
---
The Search
PC: Fuzzy Images
Now, before you start heading out to open houses, you should decide things like which area(s) you'd want to live, how large of a condo you want, and any "must haves."
With those general answers, your next step is to find a solid buyer's agent who will serve your interests and be your advocate. While many real estate firms are broker focused, Triplemint is fully committed to you, the buyer. Triplemint has a unique client experience team, which ensures the smoothest real estate process in New York City.
With your agent, you should visit as many open houses as you can manage. Open houses will give you a better sense of what you like and don't like, building and neighborhood amenities, location, and the vibe of the surrounding area.
You should also have a real estate attorney ready, in case of an accepted offer.
---
The Close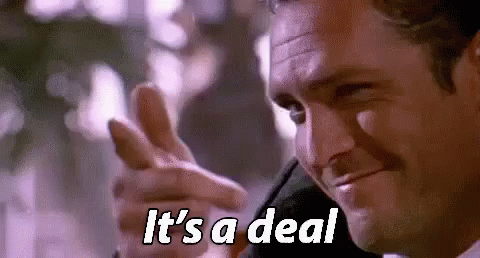 PC: GIPHY
Congrats! Your bid has been accepted, and you're starting the closing process! At offer acceptance, your attorney will look for any problems in building documents and negotiate with the seller's attorney for a mutually beneficial contract. If all goes well, you'll sign, and and begin the mortgage process.
The mortgage company will do background research on the building, and on your financial history. If both of these are approved, you'll receive a commitment and in two to three weeks you'll do a walk through inspection and provide the required insurance.
While closing may seem daunting and complicated, if you have an excellent buyers' agent, your process will be extremely smooth.
---