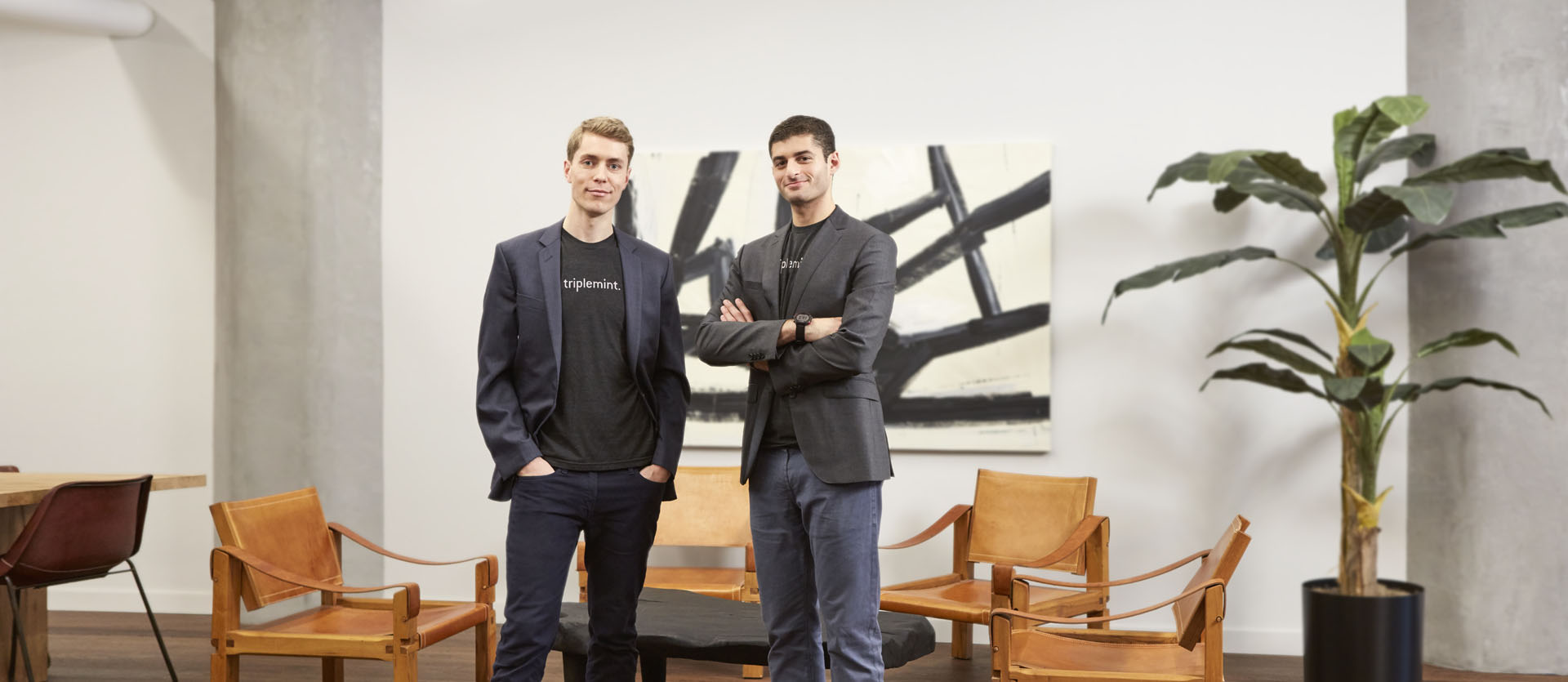 Executive Team: David Walker (CEO and Cofounder) and Philip Lang (COO and Cofounder)
Our Mission
TripleMint believes the buyer, seller, and renter deserves a better real estate experience. That's why we're on a mission to change the industry by combining technology, data and a select group of real estate experts to empower people to make smarter real estate decisions.
We start with a team approach to every transaction. Combining the expertise of a local real estate professional with a highly skilled group of researchers, data scientists, marketing and digital experts, and project managers, ensures the client has every aspect of the transaction supported. Taking it a step further, we customize our approach for buyers and sellers and offer unprecedented access not provided by any other real estate firm.
For buyers, TripleMint uses its proprietary algorithm to identify properties most likely to sell, but not currently listed on the market. This increased access empowers buyers to make sounder financial decisions on what is most likely their largest single purchase.
For sellers, TripleMint identifies the most likely buyers for a home and actively reaches out during the "pre-listing" phase. Generating demand 2-4 weeks before a property hits the open market greatly increases competition, pricing accuracy, and the likelihood a qualified buyer will be found during the critical, "30-day launch" period.
We're on a mission to change the way people buy, sell and rent homes and we'd love to show you how.